The concept of a "metaverse" has been around for decades, but in recent years, it has gained increased attention and interest as a new frontier for technology and human interaction. With the continued development of its technologies, the metaverse is becoming increasingly sophisticated and realistic. For businesses, the metaverse presents a new way to connect with customers, collaborate with colleagues, and innovate in ways that were previously impossible.
WHAT IS THE METAVERSE?
The metaverse is a fully immersive digital world where users can interact with each other and the environment in real time, using avatars, 3D graphics, and advanced interfaces. It is not just a single platform or technology, but a network of interconnected virtual worlds that can be accessed and experienced by users worldwide. The metaverse offers a wide range of experiences, from social interactions and gaming to education and commerce. Users can create and customize their avatars, explore virtual environments, interact with other users, and conduct transactions using virtual currencies. In this virtual space, the boundaries between the physical and digital worlds are blurred, providing new opportunities for social interaction, entertainment, and business development.
Although the metaverse is still in its early stages, it is rapidly evolving, and companies are investing heavily in its development. As technology continues to improve, the metaverse has the potential to become a central hub for human interaction and commerce, opening up new possibilities for the future of the internet and the way we interact with each other.
THE HISTORY OF THE METAVERSE
The concept of the metaverse originated from science fiction, specifically Neal Stephenson's 1992 novel Snow Crash, which depicted a virtual reality space called the Metaverse. In this virtual world, people could conduct business and interact with each other in a fully immersive environment. The novel's portrayal of the Metaverse had a significant impact on the development of virtual reality and online gaming.
In the late 1990s and early 2000s, the metaverse began to take shape in online gaming communities and virtual worlds. Second Life, which launched in 2003, was one of the first virtual worlds to gain widespread attention. Second Life allowed users to create their own avatars, explore virtual environments, and interact with other users in real time. It quickly became a popular platform for social interaction and creative expression.
In the years that followed, other virtual worlds and online gaming platforms emerged, each with unique features and capabilities, including World of Warcraft, EVE Online, and Minecraft, among others. The development of Virtual Reality (VR) and Augmented Reality (AR) technology in recent years has led to the creation of more sophisticated virtual worlds, expanding the possibilities of the metaverse beyond gaming.
HOW DOES THE METAVERSE WORK?
The metaverse is a complex system that enables user interaction with the virtual environment through a combination of software and hardware. It operates on a set of protocols governing data sharing and transaction processing. Key technologies employed in the metaverse include virtual reality (VR), augmented reality (AR), artificial intelligence (AI), blockchain, and cloud computing.
While often confused with the metaverse, VR and AR are merely components of it. VR provides a fully immersive experience, while AR overlays digital content onto the real world. In contrast, the metaverse transcends these technologies by establishing a persistent virtual environment accessible from anywhere.
At its core, the metaverse operates as a decentralized network utilizing blockchain technology. This ensures secure and transparent transactions, vital for establishing trust and reliability within the virtual economy. AI complements this infrastructure by generating intelligent virtual agents capable of interacting with users, providing information, and assisting with various tasks. The metaverse relies on the computing power of cloud technology to create and sustain its immersive virtual environment. Furthermore, cryptocurrencies like Bitcoin and Ethereum hold the potential to facilitate seamless virtual transactions, enhancing the metaverse's functionality and economic ecosystem.
METAVERSE SOFTWARE 
The metaverse requires a combination of software and hardware to function properly. On the software side, several platforms provide access to the metaverse. These platforms represent a diverse range of metaverse experiences, from user-generated content creation to immersive social interactions. Each platform offers unique features and opportunities for users to engage, create, and explore within their respective virtual worlds.
Roblox
Roblox is a prominent metaverse platform that allows users to create and play games within a virtual world. It boasts an extensive user-generated content ecosystem, enabling developers to create their own experiences using Roblox Studio. With over 200 million monthly active users, Roblox has a thriving economy where players can buy and sell virtual goods.
Fortnite (Epic Games)
While primarily known as a popular battle royale game, Fortnite has expanded its metaverse-like elements through in-game events, collaborations, and a virtual social space called Party Royale. Fortnite's immersive experiences, live events, and creative mode allow users to interact, socialize, and engage with various forms of entertainment within the game's virtual world.
The Sandbox
The Sandbox is a blockchain-based gaming platform that empowers users to create, share, and monetize their gaming experiences. It utilizes voxels, a 3D pixel art style, and offers a user-friendly game-maker tool that allows creators to design interactive experiences. The Sandbox also operates on a cryptocurrency model where users can own and trade virtual assets using its native currency, SAND.
Horizon Worlds (Meta)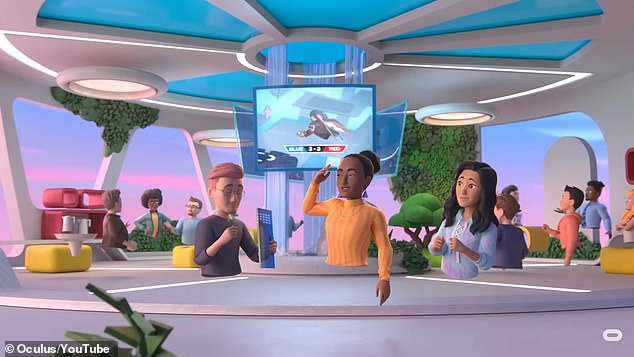 Horizon Worlds, developed by Meta (formerly Facebook), is an immersive social metaverse platform. It aims to provide a seamless and accessible virtual reality experience for users. Horizon Worlds offers tools and resources for creators to build their own worlds and experiences, emphasizing social interaction, creativity, and exploration.
Decentraland
Decentraland is a blockchain-based virtual world that allows users to create, buy, and sell virtual land and experiences. Powered by the Ethereum blockchain, Decentraland enables users to develop and monetize their virtual content using its scripting language. It also has its own cryptocurrency called MANA, which is used for buying virtual land and trading virtual assets within the platform.
METAVERSE HARDWARE
On the hardware side, the metaverse requires devices that can display and interact with the virtual environment. These devices range from smartphones and computers to VR and MR headsets. VR headsets provide a more immersive experience, while MR headsets overlay digital information in the real world.
Virtual Reality Headsets
VR headsets are a key component for experiencing the metaverse in an immersive manner. Devices like the Meta Quest, HTC Vive, and PlayStation VR offer high-quality VR experiences, allowing users to explore virtual environments and interact with them using motion controllers.
Meta Quest
The Meta Quest is a standalone virtual reality headset. It offers a wireless and all-in-one VR experience without the need for a PC or external sensors. The Quest features built-in tracking sensors and motion controllers, providing users with freedom of movement within virtual environments. With its high-resolution displays and intuitive user interface, the Quest delivers a compelling and immersive VR experience for gaming, social interaction, and other metaverse activities.
HTC Vive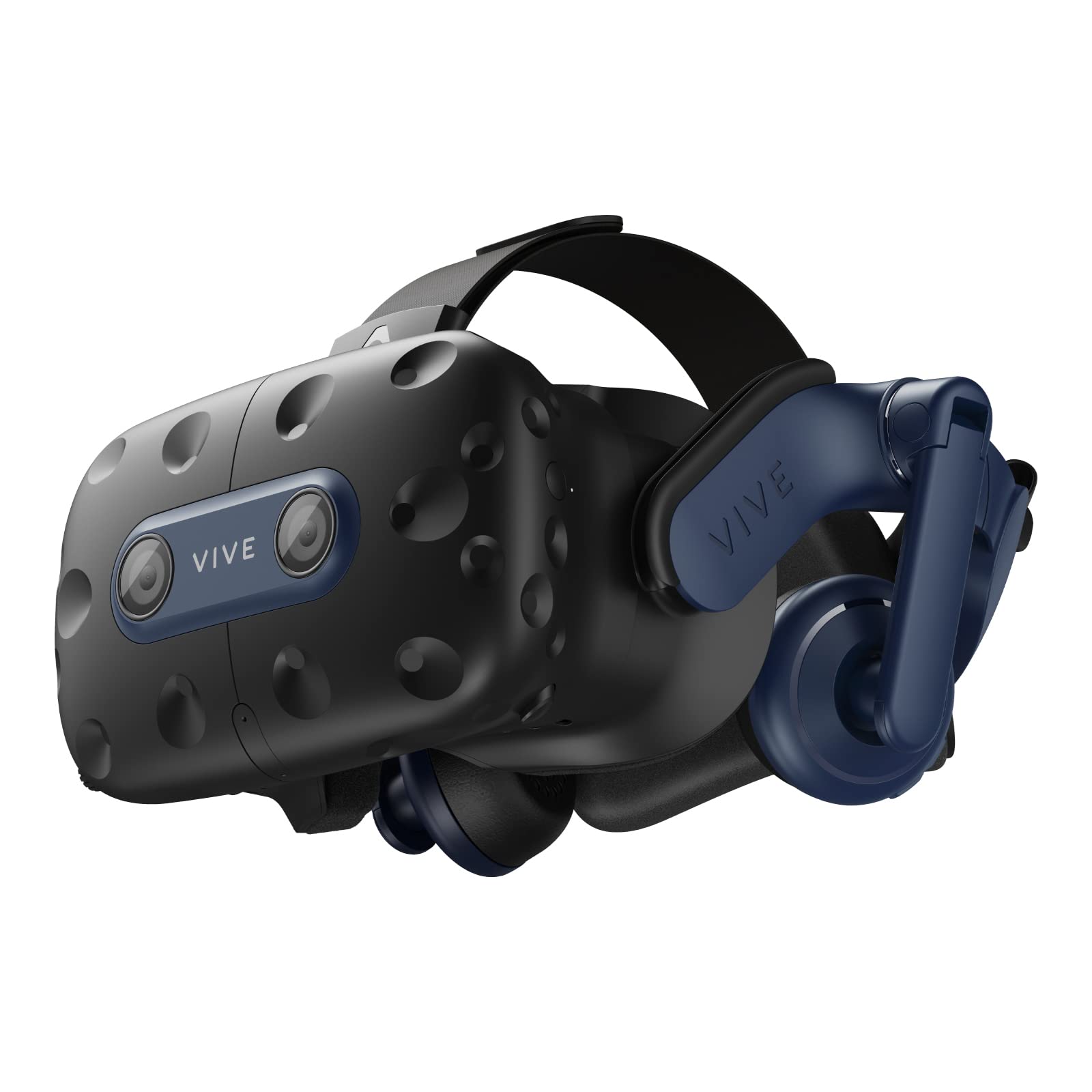 The HTC Vive is a PC-based virtual reality headset known for its room-scale tracking capabilities. It utilizes external base stations that track the user's movements and position in physical space, allowing for precise and immersive VR experiences. The Vive offers high-resolution displays, comfortable headsets, and motion controllers for intuitive interaction. It also supports a wide range of VR applications, from gaming to architectural visualization, making it a popular choice for metaverse enthusiasts.
PlayStation VR
PlayStation VR (PSVR) is a virtual reality headset designed for use with the PlayStation 4 and PlayStation 5 gaming consoles. It provides an accessible entry point to VR for console gamers. The PSVR features a comfortable headset, motion controllers, and an external camera that tracks the user's movements. While the resolution may be slightly lower compared to PC-based VR, the PSVR offers a range of immersive gaming experiences and integrates seamlessly with the PlayStation ecosystem.
Mixed Reality Headsets
Mixed reality (MR) headsets, such as Microsoft HoloLens and Magic Leap One, blend virtual content with the real world in a more interactive and immersive manner. By combining real-world mapping with virtual elements, Mixed Reality headsets enable users to interact with and manipulate virtual objects within their physical environment. 
Microsoft HoloLens
The Microsoft HoloLens blends virtual content with the real world. It features transparent lenses that allow users to see and interact with holographic objects superimposed on their surroundings. The HoloLens employs advanced sensors, cameras, and spatial mapping technology to provide an interactive and spatially aware experience. It is widely used in enterprise and industrial applications, offering unique opportunities for metaverse experiences that merge virtual and physical elements.
Magic Leap
Magic Leap is an extended reality company that has developed the Magic Leap One headset. It is designed to provide a seamless and natural experience by superimposing digital content onto the user's real-world environment. Magic Leap employs a combination of sensors, cameras, and waveguide technology to create realistic and interactive experiences. The headset includes a controller for input and navigation, allowing users to interact with virtual objects and applications in their surroundings.
Smartphones and Tablets
:
While not dedicated metaverse devices, smartphones and tablets play a significant role in accessing metaverse applications and experiences. Mobile devices often feature AR capabilities, allowing users to engage with augmented reality elements and applications, making them accessible entry points to the metaverse.
INDUSTRY USES OF THE METAVERSE
One of the most significant benefits of the metaverse for businesses is the ability to create immersive brand experiences. This not only provides a unique and engaging experience but also allows businesses to showcase products in ways that were previously impossible.
Fashion
The fashion industry is embracing the metaverse as a platform for innovative and immersive experiences and is expected to grow by $6.61 billion from 2021-2026. Fashion brands can create virtual showrooms and fashion shows within the metaverse. Users can customize and try on virtual outfits, explore virtual boutiques, and make virtual purchases. Virtual fashion collaborations and limited-edition virtual items can also be introduced, creating unique opportunities for brand engagement.
In 2022 Decentraland hosted the first annual Metaverse Fashion Week.  The event was held again this year in 2023 and featured brands such as Adidas, Coach, Tomy Hilfiger, Dolce & Gabbana, and more. The brands' experiences ranged from Adidas hosting a runway show debuting 16 digital pieces,  to Coach's virtual showroom inside a giant floating spaceship of their iconic Tabby bag.
 By embracing virtual fashion, designers can push the boundaries of design, experiment with innovative concepts, and offer unique digital fashion experiences to a broader community.
Food And Beverage
The food and beverage industry can leverage the metaverse to create immersive and engaging consumer brand experiences. Through the metaverse, brands can connect with their target audience, increase brand awareness, foster loyalty, and generate new revenue streams. Virtual product launches and tasting events within the metaverse offer brands an opportunity to reach a wider audience and generate buzz
​​
In Decentraland Jose Cuervo has created their Cuervo Metadistillary. It is a metaverse experience that brings the essence of the tequila production process to life in a virtual environment. Users can explore the virtual distillery, learn about the history and craftsmanship of Jose Cuervo tequila, make their own custom cocktail, and socialize with others.
Retail
In the retail industry, the metaverse offers new opportunities for virtual shopping experiences. Virtual shopping experiences can offer personalized recommendations, interactive product showcases, and social shopping. The metaverse provides a dynamic platform for brands to showcase products in realistic settings, generate excitement, and bridge the gap between online and offline shopping, fostering customer engagement and loyalty. It is expected that e-commerce value in the Metaverse will be $2-$2.6 trillion by 2030. 
On Roblox, West Elm hosts their West Elm's Home Design Experience. The experience enables users to virtually explore and design their dream homes using the brand's products and designs. Customers can customize virtual spaces, experiment with furniture layouts, and visualize how West Elm's items would fit into their real-world environments. This interactive approach enhances the shopping experience by allowing customers to make informed decisions and reduces guesswork. 
THE FUTURE OF THE METAVERSE
The metaverse holds immense potential to reshape how we interact, collaborate, and experience digital spaces. It promises to redefine the boundaries of digital interaction, unleashing a new era of interconnectedness and possibilities for individuals and businesses alike. With the collective efforts of technology companies, content creators, and industry leaders, the metaverse is poised to become an integral part of our digital future.